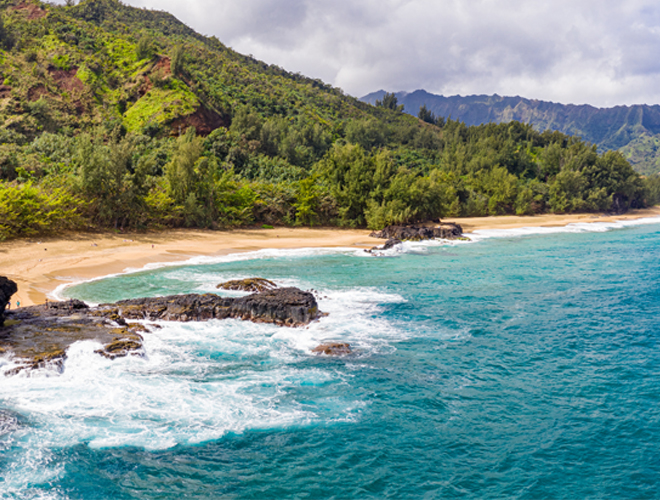 Ah, South Goa, a tropical paradise with sun-kissed beaches, crystal-clear waters, and palm-fringed coastlines. With so many stunning beaches to choose from, it is hard to pick just a handful. But fear not, fellow beach lovers! We have taken it upon ourselves to compile a list of the top 5 most popular beaches in South Goa. So book a car on rent in Goa to explore the beautiful south goa with full privacy and freedom, grab your sun hat and sunscreen, and let us dive in!
1. Palolem Beach:
The natural beauty, Palolem. This beach is so gorgeous that it almost looks like it has been photoshopped. With its crescent-shaped bay, palm trees swaying in the breeze, and golden sand stretching as far as the eye can see, Palolem is a beach lover's dream come true. It is also a great spot for people-watching, as you will see everyone from hippies to families soaking up the sun. Moreover, if you are feeling adventurous, you can take a boat trip to nearby Butterfly Island, where you can snorkel with colorful fish and even spot dolphins if you are lucky!
2. Colva Beach:
If you are looking for a lively beach with plenty of action, Colva is the place to be. Just look out for an affordable car rental in Goa to make your trip amazing and voila, you are ready to rock. This 2.4 km stretch of sand is lined with shacks, restaurants, and bars, making it the perfect spot to chill out with a cold beer and some fresh seafood. You can also rent a bike or scooter and explore the surrounding area, which is dotted with colonial-era churches and quaint villages. And if you are fortunate enough to visit during Christmas or New Year's, you will be treated to some epic beach parties that will have you dancing until dawn.
3. Benaulim Beach:
Nestled between two fishing villages, Benaulim Beach is a tranquil escape from the hustle and bustle of South Goa's more popular beaches. With its soft sand and calm waters, it is a great spot for swimming, sunbathing, and just taking it easy. There are also plenty of restaurants and shacks where you can indulge in some delicious Goan cuisine, like prawn curry and fish thali. And if you are in the mood for some culture, you can visit the nearby Church of St. John the Baptist, which dates back to the 16th century.
4. Agonda Beach:
If you are looking for a beach that is a little more off the beaten track, Agonda is the place to be. This crescent-shaped beach is fringed by lush greenery and backed by towering cliffs, giving it a wild, rugged feel. It is also a nesting ground for Olive Ridley turtles, so if you are lucky, you might catch a glimpse of these majestic creatures making their way to the sea. And if you are feeling adventurous, you can rent a kayak or paddleboard and explore the hidden coves and inlets that dot the coastline.
5. Cavelossim Beach:
Last but certainly not least, we have Cavelossim Beach. This beach is known for its tranquil, turquoise waters and pristine white sand. It is also a popular spot for water sports like jet skiing and parasailing, so if you are feeling brave, you can get your adrenaline fix here. And when you are ready to relax, you can kick back in one of the many beachside shacks and watch the sunset over the Arabian Sea.
Well, there you have it, folks – the top 5 most popular beaches in South Goa. Whether you are looking for a lively party scene or a peaceful escape, there is a beach for everyone in this tropical paradise. So pack your bags, make an advance booking of car on rent in Goa from Fastrental.co (one of most famous and prestigious car rental in goa provider), grab your flip-flops, and get ready to soak up some sun – South Goa style!