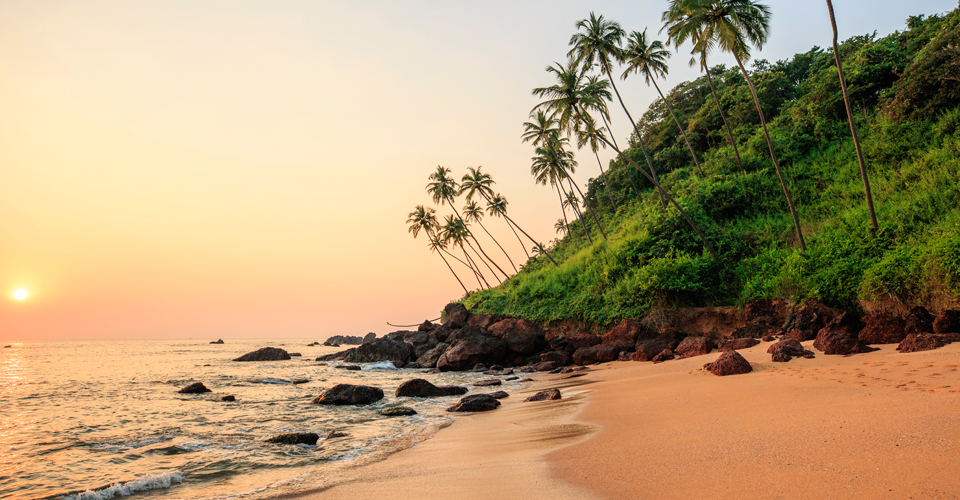 Do you know what's a real paradise for tourists of India? It's none other than GOA. This small coastal state is one the top most visited destinations in our country. From long walks on the Calangute beach to soak in the sun at Baga beach, Goa is the first choice of many Indians. Year by year, the number of Indian tourists is increasing manifolds.
After all, who won't adore some peaceful days away from the buzz of city life? People discover divine pleasure in this small state. The incredible beaches, crazy nightlife, fun culture, and mouth-watering food delicacies. No doubt Goa has a lot to serve on the plate!! It is an awesome escape plan from the rush of the everyday working environment.
You should definitely read about the Goan tourism tale. This small paradise fetches lakhs of domestic tourists every year. To begin with, around 6.8 lakh Indians shows to visit Goa in 1985. In 2022 this number has crossed 90 Lakhs. Goa is especially a regular regime for millennials. They love to travel more than anyone else.
Moreover, this happening city has a huge jump in demand from different Indian visitors like backpackers, honeymooners, and family people.
Goa is a special destination where different people come for different reasons. Goa is not just a pocket-friendly booze place where you party, explore nature, cook on the streets, and relax under the sun.
It is a popular choice for events like Yoga retreats, workshops, camping, bird watching, ideas pitching, content creation, and whatnot. In addition, mega events like the Art festival and international film festival fetch more tourism demand.
Heavenly beaches
Of course, the beaches!! With more than 50 stunning beaches, Goa is an irresistible tourist spot due to the soft sands, huge trees, and blissful waters. Indians find it comfortable to have excess to so many beaches in one state. People love to explore different water activities, enjoy sunbath and experience deep relaxation.
Tourists love to enjoy water sports such as Parasailing, Jet skiing, windsurfing, flyboarding, Bumper riding, and Speed Boating. Some of the most popular beach choices of Indians are Calangute beach, Arambol, Palolem, Anjuna, etc.
Luxurious cruises
Indians love to experience the bliss of luxury. The journey to Goa is incomplete without cruising in the sea and rivers. A cruise is a 360-degree vacation idea where you indulge in various activities. The cruise crew arranges dance events, drama, parties, pool time, a lavish buffet with a variety of seafood, and a lot more. It is a sure-shot way to make memories. People visit Goa when they are in the mood to relax and enjoy. The cruise experience is popular for its lavishness.
Majestic churches and a grand architecture
Goa has a huge Portuguese history. This is the reason why domestic tourists adore the incredible charisma of Goan architecture. It is inspired by the Portugal. The structural perfection of old Goa, and its churches is beyond beauty. Tourists love you discover the design mindset of the Portuguese people. People prefer self drive cars in Goa as it is very convenient to explore goa and to not miss a chance to learn the artistic history out there.
Affordable Travel
Indians love to travel without making a hole in their pockets. Goa is well-known for its cost-effectiveness. From luxurious resorts and villas to economical hostels and rooms, Goa can serve you everything in your budget. Who can forget about the shopping love of Indians? To enjoy the shopping hours and unique beach bazars, many tourists consider car rental in goa in comparison to hiring a private expensive cab. People find a thrill in exploring the flea markets of Goa and buying beachwear, handicrafts, herbs, jewelry, spices, and more.
Conclusion
Goa has a magnetizing influence on Indian tourists who are already obsessed with the glorious Goa. From relishing yummy cuisines to enjoying the crazy nightlife, Goa has something for everyone. Now you know why Indians have a soft corner for Goa. It is worth it!!