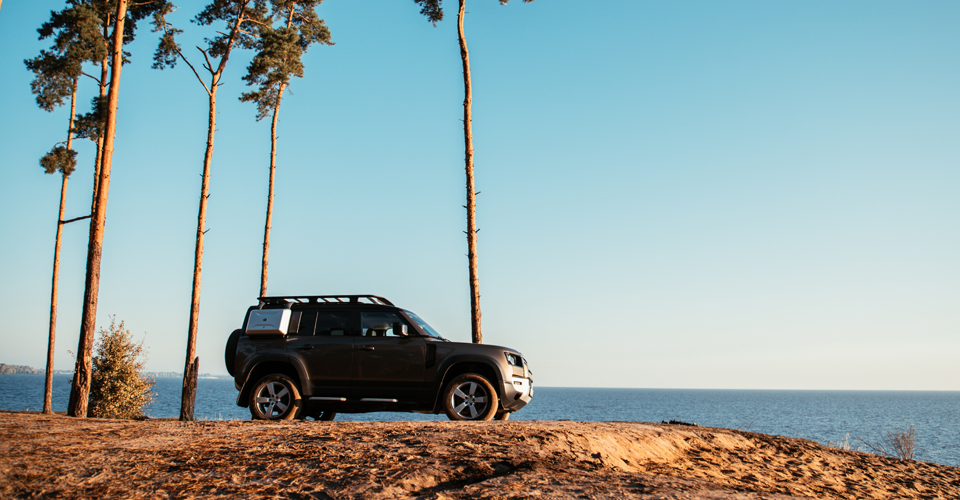 The beauty of goa hasn't spared anyone's eyes to sparkle. Goa is not just popular in the movies; it has its beauty in abundance which captivates everyone's attention. There would be no tourist whoever plans to visit India and hasn't been attracted to goa. Goa is one of the most beautiful tourist attractions for people visiting here. The beautiful palm trees, the lovely breeze at the bay of the beaches, and the savory food take away all the stress you must be having to meet the deadlines. And who doesn't love beaches! Right! Goa is popularly known for its beautiful beaches. It feels too obvious to say that food here is amazing. Goan cuisine consists of regional foods popular in Goa and different cuisines from all over India. It is a perfect holiday destination for anyone who is planning a vacation with his/her partner, family or even alone. After all, self-love is necessary right! Show yourself and your dear ones some love by surprising them with a vacation in goa this weekend.
Goa's beaches, hills, waters, and marine drives are best explored by road. Goa is one of the most tourist visited places in India, so If you are in Goa, you will find self drive cars in goa service at every crossing or you are planning to visit it, one thing you must know is that if you want to visit every place in Goa you will need a car or bike of your own. You can go by public transport but it can be time-consuming and would be very heavy on your pocket. So, what could you possibly do? A car rental in goa service is an answer to that. It is a convenient, pocket-friendly way for you to explore a new place and enjoy your vacation. So, now the question that must have occurred in your mind is how? And where? How?
Don't worry just stick till the end, and you'll have all the answers to your questions.
Car rental in Goa is accessible in the range of 1000 – 4000 INR per day or more, depending upon the car you lease. Luxurious cars are being rented at quite high rates. The cheapest option available would be i10, Celerio WagonR.
All top reputed car rental services assure that all these facilities are taken care of for you:
• Affordable price
• Simple Booking
• Insurance included(only top players include it)
• Return or extend service anytime
• Free pickup and drop of car at airport/railway station
• Facility to switch cars
• Clean, tidy and disinfected
• 24*7 Service
Rental Service Substitute
Cab Service In Goa: Besides rental services, you can travel to goa by cab as well. The journey on road is panoramic and beautiful. Moreover, a taxi service in Goa can be used to travel from one tourist spot to another for an outstanding trip. While booking a cab service in Goa, you will notice that the car rental services provide a wide range of car options to choose from. You can either hire a usual taxi in Goa or hire airport cabs and outstation cabs in Goa. You can book a cab for your choice of duration. Cabs and taxi services are much expensive in Goa as compare to self drive cars in goa but if the cost doesn't bother you then you can hire cab or taxi and enjoy your trip with a driver.
FAQ's
How Much Does It Cost To Rent A Car In Goa?
It costs anywhere between a minimum of 900INR to a maximum of 5000INR for decent cars. Luxurious cars will cost you a high price.
Can I Get The Delivery Of my self drive car at the airport?
Yes, but it depends upon which car service you have taken. Most goa airport car rental service gives you delivery of your pre-booked cars at the airport. You can provide your plane lending time. Car rental companies provides a pickup facility from the Goa Airport for your car at the time of your arrival.
What Are The Documents Required To Rent A Car In Goa?
If you want to rent a car, you must have a valid Driver's License. You will also need to submit your original ID proof like your Aadhaar Card, Voter Card, Passport which will be returned to you once you return the car.
What Is The Best Time To Visit Goa?
November to February are the favorable months to visit the party capital of India. The weather in these months is pleasant and comfortable due to cooler temperatures. It's a great time to relax on the beaches, which is the best part about goa. So, Relax and enjoy your stay with a stress-free, car on rent in goa.