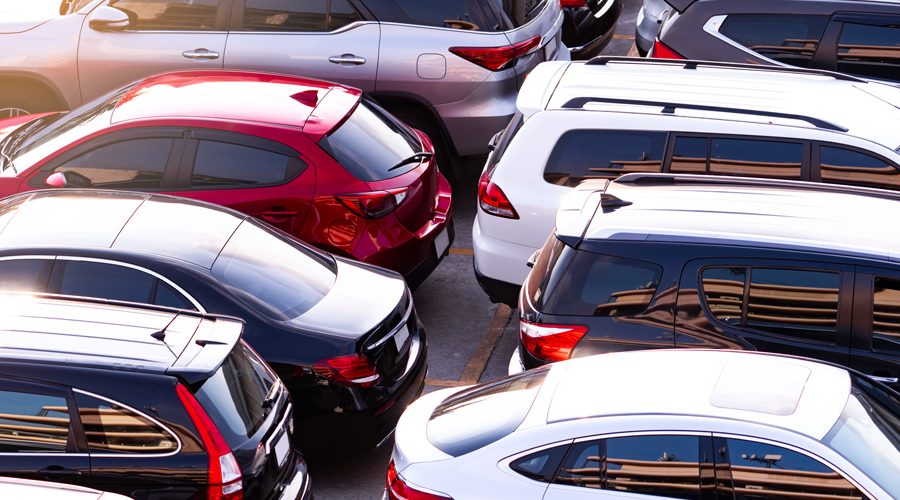 Goa is a popular tourist destination because of it most stunning beaches, vibes and ancient architecture in India. The beautiful palm trees, the nice breeze at the bay of the beaches, and the delicious food take away all the stress you must be feeling about meeting the deadlines. It is a great place to go on vacation with a partner, a group of friends, or even by yourself. Self-love is important, after all, right? This weekend, surprise yourself and your loved ones by taking them on a trip to Goa.
The New Airport in Goa to boost the tourism
New Goa International Airport, also known as Mopa International Airport wiki, has been gifted to the state of Goa and is expected to accommodate around 200 daily flight operations. The old airport in Dabolim (GOI), which is part of a civilian enclave at a military station, was very small and outdated, so the construction of the new airport in Goa was much appreciated. Mopa Airport provides Goa with "world class" terminal facilities and will alleviate this problem.
Why renting a car in goa is in trend?
If you wish to explore every inch of Goa, you will need your car to cover it up. You can also take public transportation or a cab with driver, but these options can be costly and time-consuming. The mesmerizing forts of North Goa and the less crowded beaches of South Goa, such as Palolem beach, Mobor beach, Varca beach, Colva beach, and many more, are easily accessible with a car rental in Goa. There are many national parks in the state and the delicious local food that you can easily explore the beautiful goa on your own. By reserving a vehicle for a day or more, a traveler is free to go wherever his or her heart desires.
What are availability of self drive cars at Mopa Airport goa?
Whether you're planning a weekend road trip with companions or your commute to an impending business meeting, you can easily reserve self drive cars in goa at Mopa Airport in Goa. Manohar International Airport also known as Mopa Airport is a major international airport located in Mopa, Pernem taluka, North Goa district, Goa, India. As the second airfield of Goa after Dabolim Airport in Dabolim, it services North Goa and the neighboring districts of Karnataka and Maharashtra. According to our research here are some best reputed vendors from you can book car rental at Mopa airport, please check as follows:
King Kane Car Rental – Located in Candolim, Goa. King Kane Car Rental offers a variety of options for extended and short term car rental. They have big collection of cars including affordable hack backs, luxury sedans and SUV's like Mahindra thar, Toyota Innova, Fortuner, Creta, Grand Vitara and man more. They provide free pick and drop anywhere in north goa and charge INR 300-500 for mopa airport car rental services.
Website – https://kingkanegoa.com/
Sai Car Rental Goa – Located in Vasco da Gama, Sai Car Rental have 50+ available rental cars to select for your conformable trip in goa. Currently they have 420 google star ratings with average rating of 4.9 which is a proud for this company and that's the reason that Sai Car Rental is in our top list. They provide free pickup at Dabolim Airport and charge INR 300-500 for mopa airport car rental services.
Website – https://saicarrentalgoa.com/
Zoya Car Rental – Located near mopa airport highway, zoya car rental is pioneer and a key player when it comes to goa airport car rental. With an avg. rating of 4.9 on GMB, they have 90% of positive reviews. Zoya Car Rental provide their rental services in whole goa because of their large network. As they have office in Mopa, they charge very minimal fee of INR 100 to drop your favorite desired car at Mopa airport.
Website – https://www.zoyacarrental.in/
S&S Tours & Travels – Established in 2007, S&S Tours and travels is unique in itself.
Website – https://www.sstoursindia.com/
Goa Car Booking – Goa Car Booking was founded in 2010 and has been a pioneer in the Goa car rental industry for many years.
Website – https://goacarbooking.com/
You can also refer our elaborated list of all-time top 10 best car rental in goa companies in 2023.
It makes no difference if this is your first visit to Goa. Car rental agencies in Goa are familiar with both the airport and the city to avail you 24/7 hours services at new Mopa Airport goa. They will offer a quick collection and drop-off facility to make your goa trip comfortable. You can enjoy your most desirable tour of goa with your loved one's with full zeal.