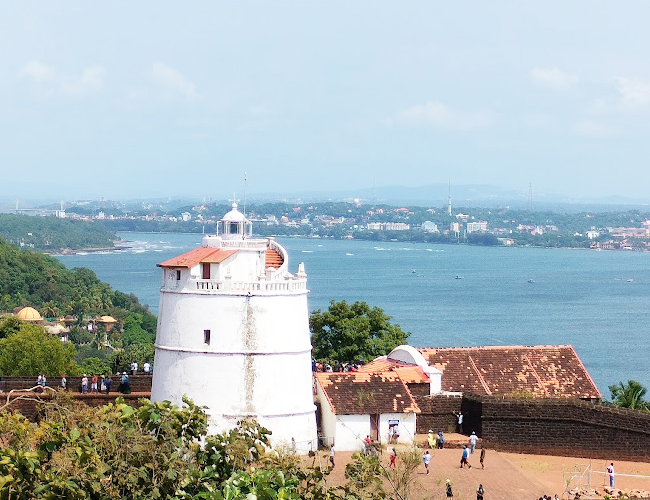 Goa is one of the most prevalent tourist destinations in India, known for its stunning beaches, cool atmosphere, and vivacious nightlife. April and May are great months to visit Goa, as the weather is warm and sunny, and the beaches are less crowded than in the peak season. There are plenty of things to do in Goa during this time, whether you are travelling with friends, family, or on a solo trip. You can rent self drive cars in Goa or hire a taxi to explore the city and its surroundings.
You can also enjoy the beach life, with its water sports, sunbathing, and seafood shacks. Goa also offers a range of cultural and historical attractions, such as the colonial-era churches, Hindu temples, and the unique Goan cuisine. Moreover, every party lover can experience the vibrant nightlife of Goa, with its bars, clubs, and beach parties.
If you are planning a trip to Goa in May and June 2023, here are some of the things you can do to make the most of your vacation.
1. Rent self drive cars in Goa: One of the best ways to explore Goa is by renting a self-drive car. There are several car rental companies in Goa that offer a range of vehicles to suit your needs and budget. You can choose from hatchbacks, sedans, and SUVs depending on the number of people travelling and the places you want to visit. Renting a self-drive car gives you the freedom to go wherever you want, whenever you want. You can also check these best car rental in goa companies list from one of our previous blog.
2. Hit the beaches: Goa is home to some of the most beautiful beaches in India. April and May are perfect months to hit the beach and soak up some sun. Some of the popular beaches in Goa include Baga Beach, Calangute Beach, Anjuna Beach, and Vagator Beach. You can relax on the beach, enjoy water sports, or simply take a dip in the sea.
3. Visit the Dudhsagar Falls: The Dudhsagar Falls are a must-visit attraction in Goa. You can consider booking a car rental in Goa. Located in the Bhagwan Mahaveer Sanctuary and Mollem National Park, the waterfall is surrounded by lush green forests and is a sight to behold. You can take a dip in the pool at the base of the waterfall and enjoy the cool water.
4. Explore the Spice Plantations: If you want to take a break from the beaches, head to the spice plantations. You can take a guided tour of the spice plantations and learn about the various spices grown in Goa. The tour usually ends with a delicious lunch, which is cooked using the spices grown on the plantation.
5. Party all night: Goa is known for its vibrant nightlife, and there are several nightclubs, bars, and pubs that are open till the wee hours of the morning. Some of the popular places to party in Goa are Tito's, Club Cubana, LPK Waterfront, and Curlies. You can live the night to the best and relish every moment with your friends.
6. Try the local cuisine: Goan cuisine is a mix of Indian and Portuguese flavours and is a must-try for foodies. Some of the popular dishes in Goa include fish curry and rice, vindaloo, sorpotel, and bebinca. You can find these dishes in most restaurants in Goa and try out the local food.
In conclusion, Goa is a great destination to visit in May and June 2023. Booking a car rental in Goa is a great way to explore the city at your own pace, and you can visit the beaches, waterfalls, spice plantations, and enjoy the nightlife. Don't forget to try the local cuisine, which is sure to leave your taste buds wanting more. So, pack your bags and head to Goa for a memorable vacation.