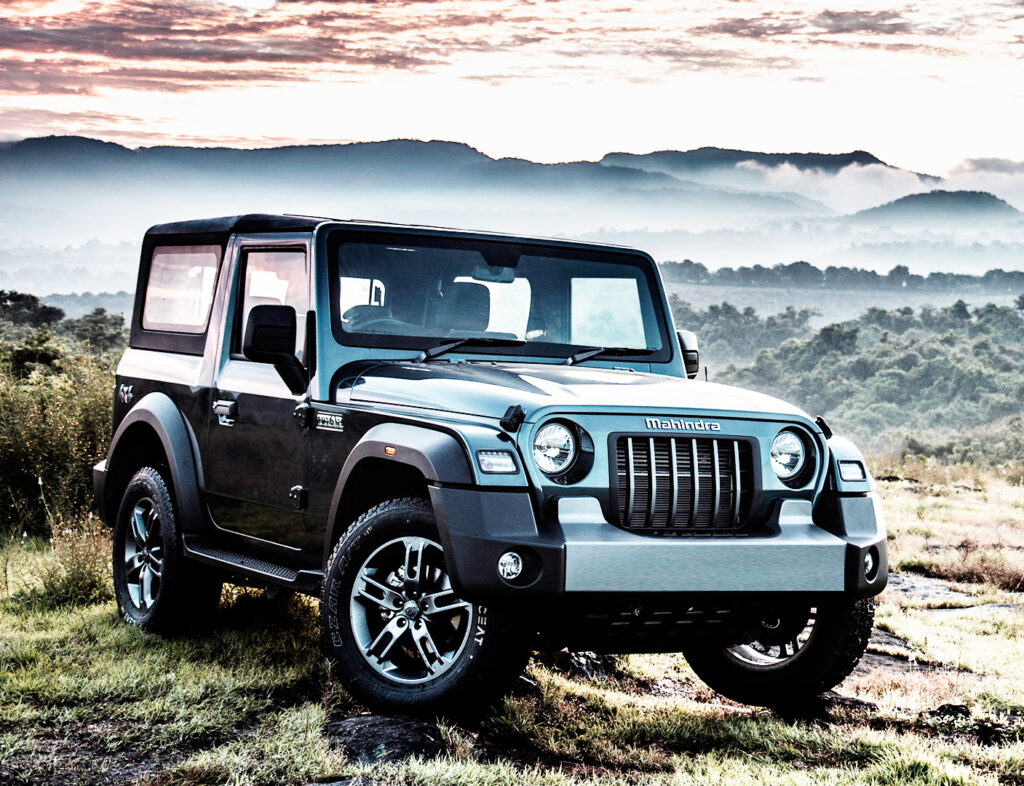 Do you know what strikes the tourists when they think about Goa? Of course, they start visualizing the serenity of sea, the sun and the sand. But wait? Is that all why people adore Goa? No! There is more excitement to add in this thrilling place. Goa is more than beaches and sand. You can't miss the thrilling adventure in a destination like Goa. It has become a new adventurous hub where tourists discover their passion for off-road journey through a Mahindra Thar.
Whenever people plan to visit Goa, they never forget the adventurous off-road vehicle ride in the stunning Mahindra Thar. Nobody wants to keep going to the regular tourist spots nowadays. After all, tourists want to explore less crowded beaches and waterfalls, old forests and rough and rocky terrains these days.
Let us dive deeper into why the Mahindra Thar is so famous among tourists in Goa:
Ruggedness:
One of the biggest reasons why the Mahindra Thar is so famous in Goa is because of its ruggedness. It is built to take on any terrain, and the rough and rocky terrains of Goa are no exception. The Thar's sturdy build and high ground clearance make it the ideal vehicle to take on the challenging trails in Goa.
Off-road capabilities:
The Mahindra Thar's off-road capabilities are unmatched, making it the ideal vehicle for tourists who want to explore the off-beaten tracks of Goa. The Thar can tackle any terrain, from steep inclines to rocky riverbeds, and make its way through any obstacle in its path.
Open-air driving experience:
The Mahindra Thar offers an open-air driving experience, making it the perfect vehicle to enjoy Goa's scenic beauty. Tourists can enjoy the cool breeze as they drive through the forested areas and take in the sights and sounds of nature. The open-air experience is perfect for those who want to feel the wind in their hair and the sun on their skin.
Adventure and thrill:
Goa is known for its adventure sports and thrilling experiences, and the Mahindra Thar fits right into that narrative. car rental in goa is highly in demand. Tourists can take the Thar on an off-road adventure, go on a jungle safari, or explore hidden beaches that are inaccessible by regular vehicles. The Thar's off-road capabilities make it the perfect vehicle for those who want to add a bit of adventure to their Goa trip.
Customization options:
Mahindra Thar offers a range of customization options, allowing tourists to make the vehicle their own. Tourists can choose from a range of colors, add accessories like a roof rack, winch, or LED lights, and even personalize the interiors to suit their preferences. This level of customization allows tourists to make their Thar stand out and adds to the overall experience.
Comfortable ride:
Despite being a rugged off-road vehicle, the Mahindra Thar offers a comfortable ride. It has comfortable seats, and the suspension is designed to absorb shocks, making the ride smoother. Tourists can enjoy the off-road experience without compromising on comfort. You can easily book a thar on rent in goa and enjoy your thrilling ride.
Locally manufactured:
The Mahindra Thar is manufactured in India, making it a popular choice among tourists who want to experience a local vehicle. It adds to the overall cultural experience of exploring Goa and helps support the local economy.
Coming to the bottom line, the thar rental in goa is a popular choice among tourists in Goa because of its ruggedness, off-road capabilities, open-air driving experience, adventure and thrill, customization options, comfortable ride, and local manufacturing. The Thar has become a symbol of adventure and exploration in Goa, and tourists can't resist the allure of exploring Goa's off-road destinations in this iconic vehicle. So, if you are planning a trip to Goa and want to explore its hidden gems, the Mahindra Thar is the perfect vehicle to do so.