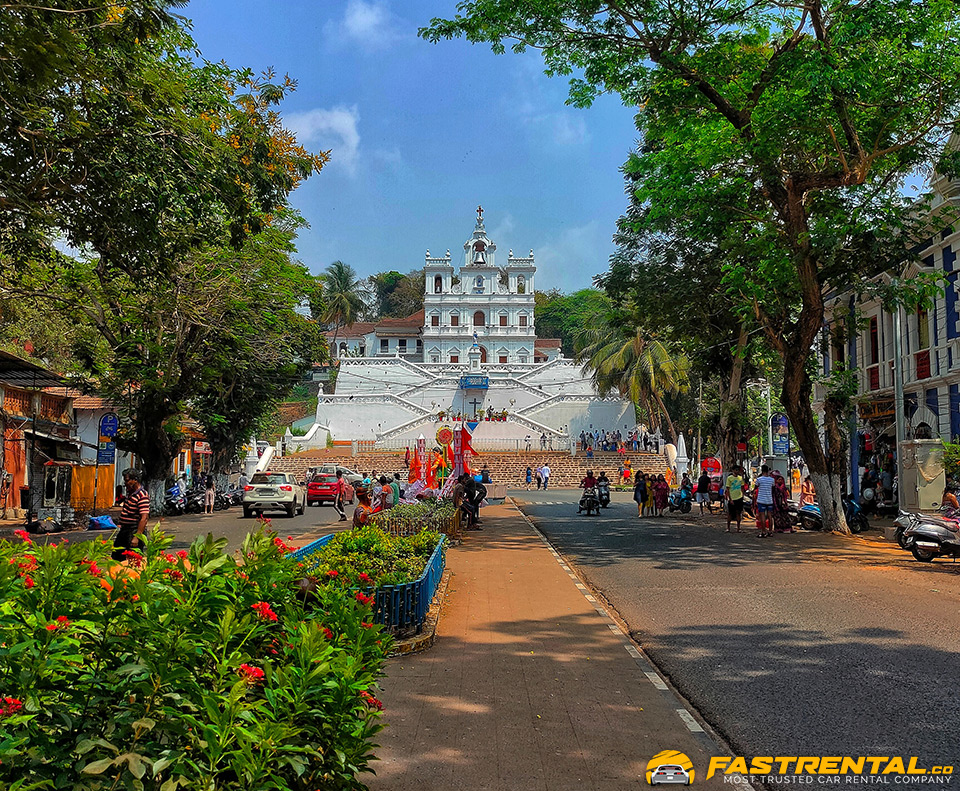 Goa is a popular tourist destination known for its beautiful beaches, rich cultural history, and vibrant nightlife. If you're planning a trip to Goa, you'll want to make the most of your time there by visiting some of the top attractions and destinations in the area. Here are 10 places to visit in Goa:
Calangute Beach: Calangute Beach is one of the most popular beaches in Goa and is known for its golden sands, crystal clear waters, and lively atmosphere. This beach is a great place to relax, soak up the sun, and try your hand at water sports like parasailing and windsurfing.
Baga Beach: Baga Beach is another popular destination in Goa, known for its lively nightlife and wide range of restaurants and bars. This beach is a great place to party and enjoy the local nightlife.
Old Goa: Old Goa is a historical district in Goa that was once the capital of Portuguese India. Here, you can visit historic churches and cathedrals, including the Se Cathedral and the Church of St. Francis of Assisi, and learn about the area's rich cultural history.
Anjuna Flea Market: The Anjuna Flea Market is a popular destination for shopping and bargain-hunting. This weekly market features a wide range of goods, including clothing, jewelry, and handmade crafts.
Dudhsagar Falls: Dudhsagar Falls is a beautiful waterfall located in the Bhagwan Mahaveer Sanctuary and Mollem National Park. This waterfall is a popular destination for hiking and photography and offers stunning views of the surrounding landscape. You can try car rental in goa and save lot of money from hiring expensive cabs.
Agonda Beach: Agonda Beach is a quiet and peaceful destination in Goa known for its laid-back atmosphere and beautiful surroundings. This beach is a great place to relax and unwind, and is popular with travelers looking to escape the crowds.
Basilica of Bom Jesus: The Basilica of Bom Jesus is a UNESCO World Heritage Site in Goa that houses the remains of St. Francis Xavier, a missionary and co-founder of the Jesuit order. This beautiful basilica is a popular destination for religious pilgrims and tourists alike.
Arvalem Caves: The Arvalem Caves are a series of ancient rock-cut caves located in the village of Sanquelim. These caves are believed to date back to the 6th century and are a popular destination for history buffs and adventurers.
Spice Plantation Tour: Goa is known for its spice plantations, and a tour of one of these plantations is a great way to learn about the local agriculture and the history of spice trade in the area.
Dona Paula Beach: Dona Paula Beach is a popular destination in Goa known for its beautiful views of the Arabian Sea. This beach is a great place to relax, go for a swim, or try your hand at water sports.
There are many other great places you can drive & visit with your self drive cars in goa, but these are just a few of the top destinations that should not be missed. Whether you're interested in history, culture, or just soaking up the sun, Goa has something for everyone.