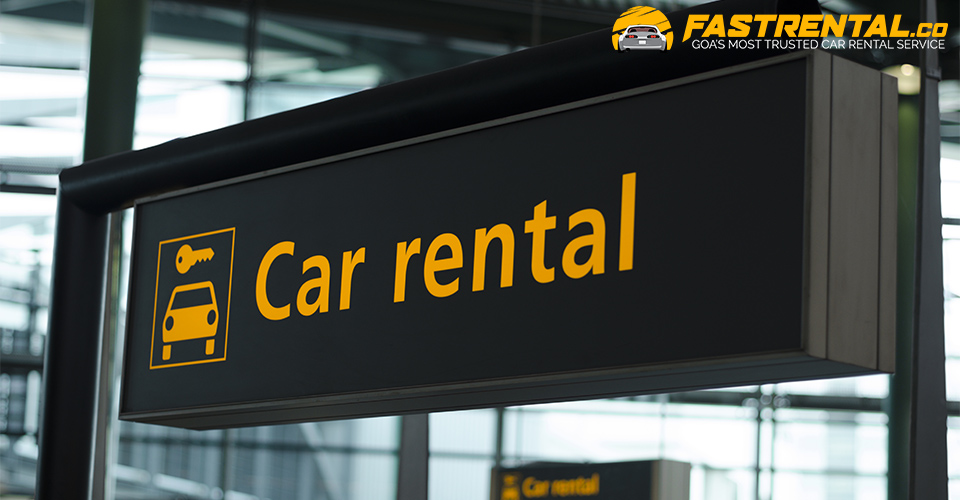 A place where no-one can get bored ever is none other than Goa. It's a place that offers dazzling beaches, exotic hills, glorious churches and astounding Night life.  A trip to Goa takes you to attractive beaches, parties, adventure sports and mouthwatering sea food. The tourist places in Goa leave a memorable impression on the tourists irrespective of their age group. So now when you have chosen Goa as a holiday destination, it's time that you need to book a car rental in goa for traveling in Goa.
You probably might be thinking about the size of car that you need or the number of days for which you need a car and yes, most important question that might be boggling in your mind is how to choose a right car on rent in Goa? So, we are here to guide you. GO through the below article to have a brief!
5 Tricks to get a rental car at affordable prices in Goa
1. Book in advance
First and foremost, it's important to book a rental car in Goa well in advance, just how we book our air tickets well before time. This will ensure that you don't end up paying higher fares for last minute booking.
2. Double check what exactly you need
Second, don't unnecessary book a big size car if you don't actually need it. For sure, we all want a comfy and spacious car, but when it is about renting a car in Goa you should book a car which has requisite seats. This will not only save money at the rental companies, but also at the pumps.
3. Compare prices – best car rental companies
Third, it is also important to do little research and compare the rates before you go to book ahead. You may also find that same size of car is prices differently at different companies, so do a thorough research before booking a car rental. You can also check this list of best car rental companies in Goa to consider their latest prices for comparison.
4. Check for cancellation & refund policies
Fourth, don't forget to check the cancelation and refund policy of the car rental company in Goa. It is really important to understand on these terms as well. Having said this, don't forget to read the reviews or testimonials of their clients and see what they have to share about their experience.
5. Renting cars from Goa – Dabolim airport
Fifth, it is also suggested that you should skip making a cab booking at Airport. Renting a car in Goa from Airport is really convenient, but here you should know that this convenience is available at premium price.  A better option is to book from local car rental providers rather than booking from govt. taxi agencies. Here is a list of cars you can rent from goa airport car rental with affordable prices and save yourself from inflated taxi prices.
Economy cars are specifically the cheapest, and hence the most probable to be booked. If you are friends travelling along or a small family of 2-3 members, renting an Economy car is most suitable. Having said this, just don't book a car which is pretty small for you all to adjust with your luggage. So, be vigilant when you choose and ensure that you don't end up booking a small size car to adjust or an extra big car which will cost you more. Choose Wisely and Relish your trip!