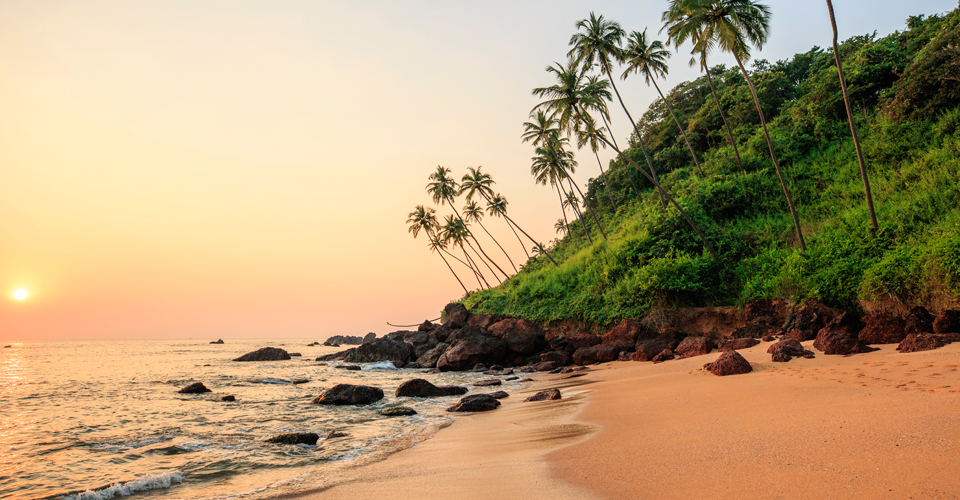 Goa is a popular tourist destination in India, known for its pristine beaches, picturesque landscapes, and rich cultural heritage. South Goa, in particular, is an ideal destination for those looking for a quiet and peaceful getaway from the hustle and bustle of city life. With its beautiful beaches, historic landmarks, and natural beauty, South Goa offers a perfect long weekend escape. You can book a car rental in South Goa and enjoy your journey without any hassle and with full privacy. In this article, we will outline a 3-day itinerary for exploring South Goa.
Day 1: Exploring Old Goa
Start your day with a visit to Old Goa, which is known for its rich cultural heritage and historic landmarks. The first stop on your itinerary should be the Basilica of Bom Jesus, a UNESCO World Heritage Site and one of the oldest churches in Goa. This stunning 16th-century church is home to the mortal remains of St. Francis Xavier, the patron saint of Goa.
After visiting the Basilica, head to the Se Cathedral, one of the largest churches in Asia. This magnificent 16th-century church is dedicated to St. Catherine and is a perfect example of Portuguese-Manueline architecture. Don't forget to visit the Golden Bell, which is said to be the largest bell in Goa.
In the afternoon, explore the beautiful Mangueshi Temple, one of the most important Hindu temples in Goa. Dedicated to Lord Shiva, this temple is known for its intricate architecture and serene surroundings.
BONUS TIP
Here is a list of popular destinations in South Goa
• Naval Aviation Museum
• Goa Chitra Museum
• Bigfoot Museum
• Cabo de Rama
• Mormugao Fort
• Mollem National Park
• Cotigao Wildlife sanctuary
• Netravali Wildlife Sanctuary
Day 2: Beach Hopping
No trip to Goa is complete without a visit to its famous beaches. Start your day by heading to Palolem Beach, known for its crescent-shaped bay and clear blue waters. You can spend the morning soaking up the sun, taking a dip in the sea, or trying your hand at some water sports.
After a relaxing morning at Palolem, head to Agonda Beach, which is known for its pristine beauty and secluded location. Here, you can take a stroll along the beach, enjoy a seafood lunch, or simply relax and unwind.
In the evening, just drive your car rental in South Goa and head to Colva Beach, one of the most popular beaches in South Goa. Here, you can take a dip in the sea, watch the sunset, or simply enjoy the lively atmosphere.
You can visit these top-notch South Goa beaches:
• Palolem Beach
• Agonda Beach
• Colva Beach
• Benaulim Beach
• Betalbatim Beach
• Bogmalo beach
• Cavelossim beach
• Varca beach
• Majorda beach
• Mobor beach
• Patnem beach
• Galibag beach
• Uttorda beach
• Cola beach
• Arrosim Beach
Day 3: Natural Beauty and Adventure
On your final day in South Goa, book your car rental in Goa and head to the Dudhsagar Falls, one of the most spectacular waterfalls in India. Located on the border of Goa and Karnataka, these falls are a sight to behold. You can take a trek to the falls, go for a swim in the natural pool, or simply relax and enjoy the stunning scenery.
After visiting the falls, head to the Spice Plantations, where you can explore the lush greenery and learn about the different spices grown in Goa. You can take a guided tour, sample some local delicacies, or even enjoy an elephant ride.
In the evening, head back to your hotel and enjoy a delicious Goan dinner, complete with seafood, rice, and feni, a local liquor made from cashews.

Conclusion:
South Goa is a perfect destination for a long weekend getaway, offering a mix of natural beauty, historic landmarks, and vibrant culture. With this itinerary, you can explore the best of what South Goa has to offer in just three days. Whether you are looking for adventure, relaxation, or cultural immersion, South Goa has something for everyone.