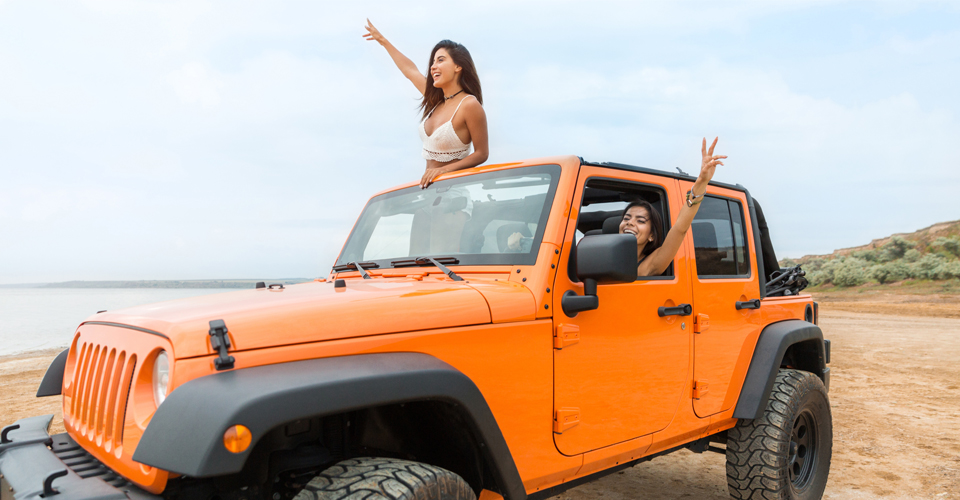 Goa, the "Pearl of the Orient.", is recognised as a tourist hotspot worldwide. Located on the Konkan coast, it is a popular tourist destination. It's breathtakingly beautiful. Goa's temples, churches, and colonial mansions are world-renowned for their architecture. People who want to go on vacation often choose Goa for this very reason.
Tourists flock to Goa because of its stunning combination of sun, sea, and sand, making it the best vacation spot. With its natural beauty, appealing beaches, and temples, Goa has been dubbed "the Emerald Isle" for its architecture, feasts and festivities, welcoming people, and a rich culture. It is hard not to enjoy Goa's breath-taking sunrises and sunsets as it revives you from within.
To get the most out of your time in Goa, rent a car or a private vehicle and cruise across the state at your own pace, stopping anywhere and whenever you like. Car rental in goa allow you to have the freedom to explore the less crowded beaches of South Goa, embark on an adventure in one of the state's numerous national parks, or go further for a taste of authentic Goan cuisine. Bike rentals are becoming more common around Goa and are also a favourite among visitors. When you are travelling with a large party, however, this option is not the most prudent decision. If you wish to rent a vehicle in Goa, then the following is a complete guide for you:
Prerequisites for Goa Car Hire
For Indians who already have a valid licence issues by Govt. of India. Then there's nothing to be concerned about. You have the right to drive anywhere you choose. But if you are not a citizen of India, you will require an international driving permit. Each nation has its own set of rules and procedures for obtaining one. Make sure to check your country's tourist website at least three months before you go for your trip. In most cases, obtaining an International Driver's License requires a valid ordinary driver's licence first.
In India, you must learn to drive on the left-hand side of the road and pass a driving exam. Documentation is required for renting cars in the state of Goa
Things to remember while renting a car in Goa
Watch out for the traffic police
Now that you've finally managed to get a car on rent in goa, how exciting! (they come with black number plates with yellow fonts). So, you may be certain that a police officer WILL pull you over. It doesn't matter whether or not you were driving in Goa in an unsafe manner.
Traffic officers in Goa are on the alert for intoxicated drivers, especially those driving rental cars, because of the high number of drunk driving incidents there. When driving in Goa, make sure you have all the essential papers, including the rental car's paperwork. Save yourself a lot of hassle.
Legal age for renting a car in Goa
To rent a car from the best car on rent in goa, you must be at least eighteen years of age.
In India, the legal age to rent a car is 18 years old. So, if you want to drive on your own, you must be at least 18 years old. The majority of automobile rental companies only allow adults over the age of 18 to rent a vehicle. If you're at below 18 years old, automobile rental companies will not allow you to rent a vehicle. It's unlikely, though, due to the notoriously difficult traffic in locations like Goa, which may be particularly hazardous for new drivers with less expertise.
For an easy self drive car in Goa, make sure you have all the necessary paperwork.
There is a lot of effort put into Goan traffic enforcement. The traffic police may stop you at any moment, regardless of whether you are an international tourist or an Indian on a staycation. In Goa, each rental automobile has a distinctive nameplate with a varied colour scheme. The car's black-on-yellow licence plate immediately identifies it as a hired vehicle. The yellow-plate vehicle cruisers are subjected to a lot of scrutiny by the traffic police because of the high number of non-natives involved in drunk driving incidents. Make sure you observe all traffic regulations and have all necessary papers to ensure a smooth ride. It's a win-win situation for everyone involved.
Crossing the border
Permission to drive out of state is often not provided for rental automobiles. Don't even think about it; you'll be stopped at the border if you attempt it. If you attempt to drive away from a rental vehicle company without permission, you might be charged a significant fee. If you're planning a road trip across neighbouring states, be sure to inquire about vehicle rental specials.
Finding the best car rental in Goa and picking the right car
When renting car rental in goa, it's important to choose the proper model. This is due to the fact that the price of an automobile varies. A four-seater vehicle is suitable in most cases. Sedans should be avoided at all costs since they are difficult to park. SUVs are a wonderful option for families with more than five persons. Fuel costs are your responsibility; thus, double-check the car's mileage and other specifications before you arrive. When your rental automobile breaks down, don't try to fix it yourself. Instead, phone the car rental company and describe the situation.
Make sure you don't try to fix your rented car yourself
In Goa, renting a self drive cars in goa is easy, and this is a useful piece of advice to have handy. Don't try to repair the automobile you leased yourself if it breaks down in the middle of the road. If you have an issue with your rental automobile, phone the company and explain it in detail. You don't want to pay more for an issue that wasn't your fault. In addition, a vehicle rental company is more familiar with automobile breakdowns and is more equipped to provide an appropriate solution. They'll typically dispatch a mechanic or a friend to assist you out.
In the event that you have to pay for a component or repair, the rental company will cover the cost. Keep your receipts on hand. But if the damage is your fault or caused by a defective road, you won't get compensation.
The Goan Borders are not for the faint of heart!
Renting a self drive car in Goa normally does not provide you authorization to drive outside of the state, therefore you should avoid doing this with a leased automobile. If you do, the interstate traffic police are more than likely to pull you over. ' It's possible that they'll even punish you or your rental company. Another thing to keep in mind is that the majority of car rentals have GPS trackers installed in their vehicles as a safety precaution. Special automobile rental packages with an All India permit are available for those who still need a vehicle that can be driven across state lines.
Check with your credit card company to be sure you're covered by insurance.
If you're coming to Goa from another country, be sure to double-check your insurance coverage. Check with your credit card issuer to see whether the firm offers any form of accident coverage on foreign automobile rentals. Fire and third-party liability insurance may be required as part of an automobile rental agreement in India, including Goa. If your credit card doesn't cover either, you may add the insurance to your rental invoice for a little fee at a select automobile rental agency.
Frequently Asked Questions
How much does it cost for self drive car in Goa?
Renting a car in goa is very affordable, the prices starts from INR 1000 and goes to INR 5000.
Can I get the delivery of my rental car in Goa airport?
Self-drive service offers in Goa allow delivery of your pre-booked automobiles, as well as a pickup service for your car at the time of your departure, in accordance with your booking dates and times. Now Goa have a new airport i.e. Mopa Airport that gives an option to hire mopa airport car rental with pickup and drop facilities. Dabolim Airport that is situated in Vasco old goa also provides goa airport car rental at affordable prices.
What are the documents required?
All drivers must have an active licence in order to hire an automobile. You must also bring your original ID evidence, such as your Aadhaar Card, Voter Card, or Passport, when you return the automobile.
What is the process of a car on rent in Goa?
ABC is all you need to do to get your hands on a Goa automobile rental. Simply go to your preferred website, send an email, and choose your package.